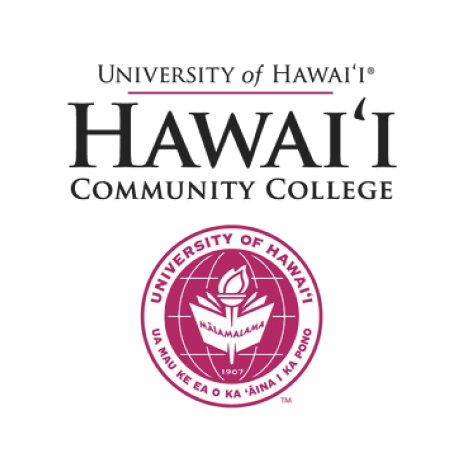 HAWAI'I COMMUNITY COLLEGE
OFFICE OF INTERNATIONAL PROGRAMS
INTENSIVE ENGLISH PROGRAM
SUMMER 2020
Join the Intensive English Program this Summer!
June 8 - July 30, 2020
FOR WHO?
Level 2: Beginner to low intermediate English learners
Level 3: Intermediate English learners
Level 4: High intermediate English learners
WHAT SUBJECTS?
Writing & Grammar
Reading & Vocabulary
Listening & Speaking
*Includes weekly 30-minute tutoring sessions
HOW MUCH?
$735.00 per class
*Tuition discounted for Hawaii residents
*CLASSES WILL MEET IN AN ONLINE CLASSROOM.*
**STUDENT MUST HAVE ACCESS TO RELIABLE
INTERNET AND APPROPRIATE TECHNOLOGY.**
For more information
email hawccint@hawaii.edu
---
Hawai'i Community College is an equal opportunity/affirmative action institution and is committed to a policy of nondiscrimination on the basis of race, sex, age, religion, color, national origin, ancestry, disability, marital status, arrest and court record, sexual orientation, status as a covered veteran, national guard, victims of domestic or sexual violence, gender identity and expression, genetic information, citizenship, credit history, and income assignment. For inquiries regarding our nondiscrimination policies, please contact Dorinna Cortez, Vice Chancellor for Student Affairs, dorinna@hawaii.edu. For disability accommodations, please contact H..awi K.kua at 934-2725.